Aired
NBC Primetime, Tuesday, August 18, 1953 – Tuesday, May 11, 1954
Run time
30 Minutes
Host
Fred Allen
Announcer
Don Pardo
Origination
NBC Studio 6B, New York City, New York
Judge For Yourself was a judgment talent game show.
Two different formats were played during its very short-lived run.
In the original format, three professional acts (by singers, musicians, dancers, comedians) performed and were rated 1-2-3 by two panel of judges. One set of judges was composed of three celebrities. and the other set of three members of the studio audience. An audience-judge won $1,000 if his or her ratings matched that of any of the celebrities.
The format was changed on January 5, 1954. Three contestants now listened to songs that were performed by the show's regulars. The players tried to determined the one song that the audience liked best and any player who guessed correctly won part of the $1,000 jackpot.
Approximately 19 episodes are known to exist. Most are held by UCLA and the Paley Center for Media. GSN has also aired episodes in the past.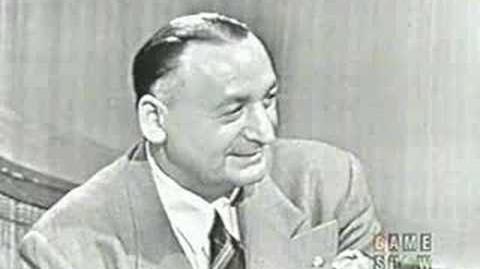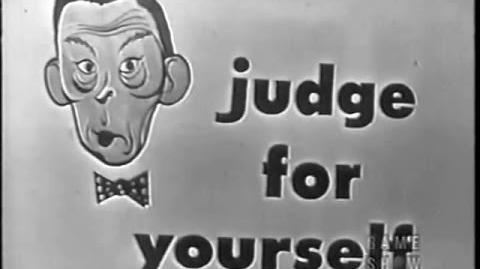 Community content is available under
CC-BY-SA
unless otherwise noted.